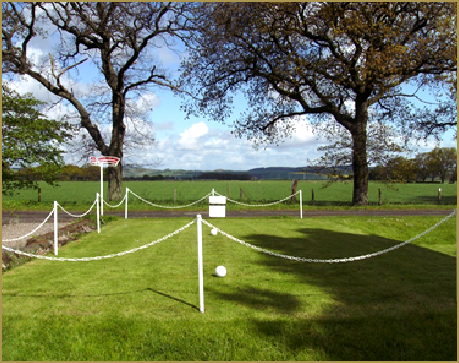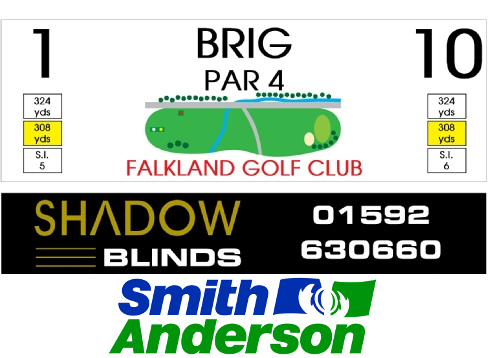 Please click above to visit our Sponsors

An accurate drive is needed to get your round under way.
The burn awaits short drives and any wayward left or right could find out-of-bounds. For those who find the fairway, take the opportunity to turn and enjoy a splendid view of Falkland Castle. The approach shot is to a tight green protected by a bunker front right.